IMPORTANT UPDATE:
Roku has taken the decision to remove all Adult Channels from its platform, therefore after February 23rd, 2022, Adult Time will no longer work on Roku.
As an alternative, we recommend that you switch to a FireTV stick device, which are quite inexpensive ($39 on Amazon).
You can find FireTV install instructions here:
Watch your favorite scenes on the big screen!
Adult Time will become one of your favorite Adult Roku Channels after this quick and easy installation.

Installation Instructions:
Because of the nature of the content, you will not be able to find the Channel in the Roku store. However, it can be added to your device from a computer or phone by going to this url:
After signing-in your Roku account, you should see the following warning followed by a confirmation prompt. Click OK and then Yes, add channel and finally I agree: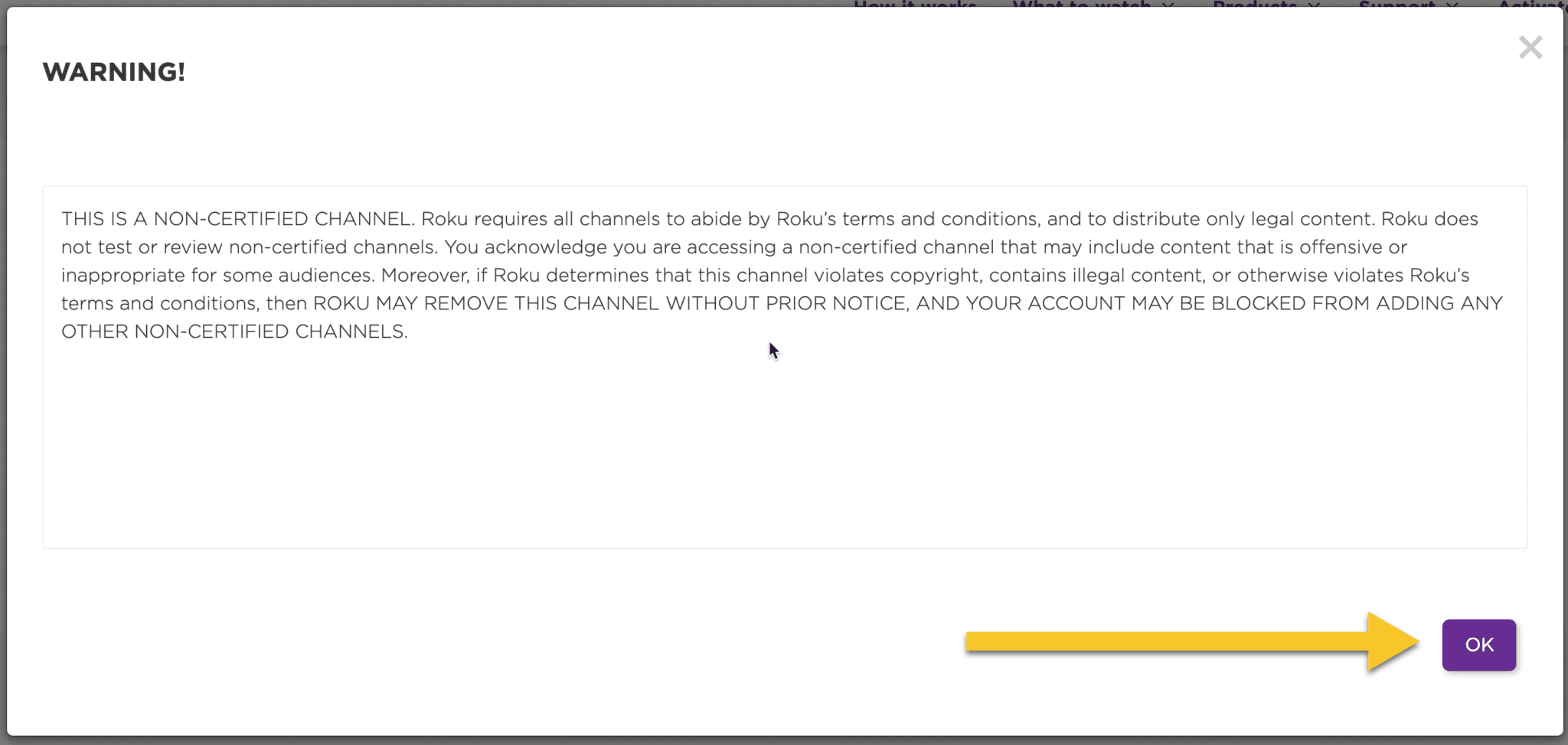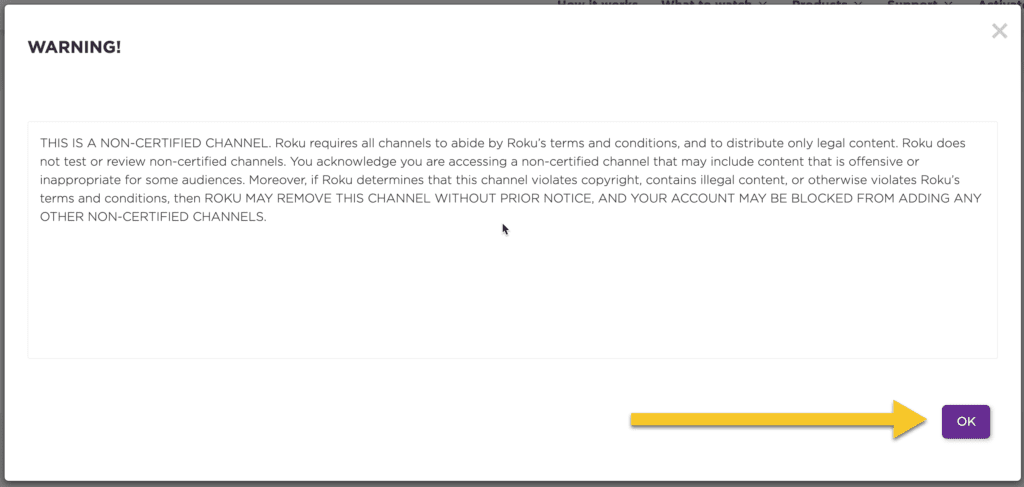 When you launch your Roku device, you should now see the Adult Time channel within your home screen. If you don't see it, you can force a refresh by visiting Settings > System > System Update > Check Now or Settings > Player info on older models.
Device Activation:
While you can still use the Adult Time Channel without an Adult Time subscription (limited to playing trailers), you need to Link your Adult Time subscription with your device to be able to play full videos without limitations.
You should see on your Roku Device the following screen: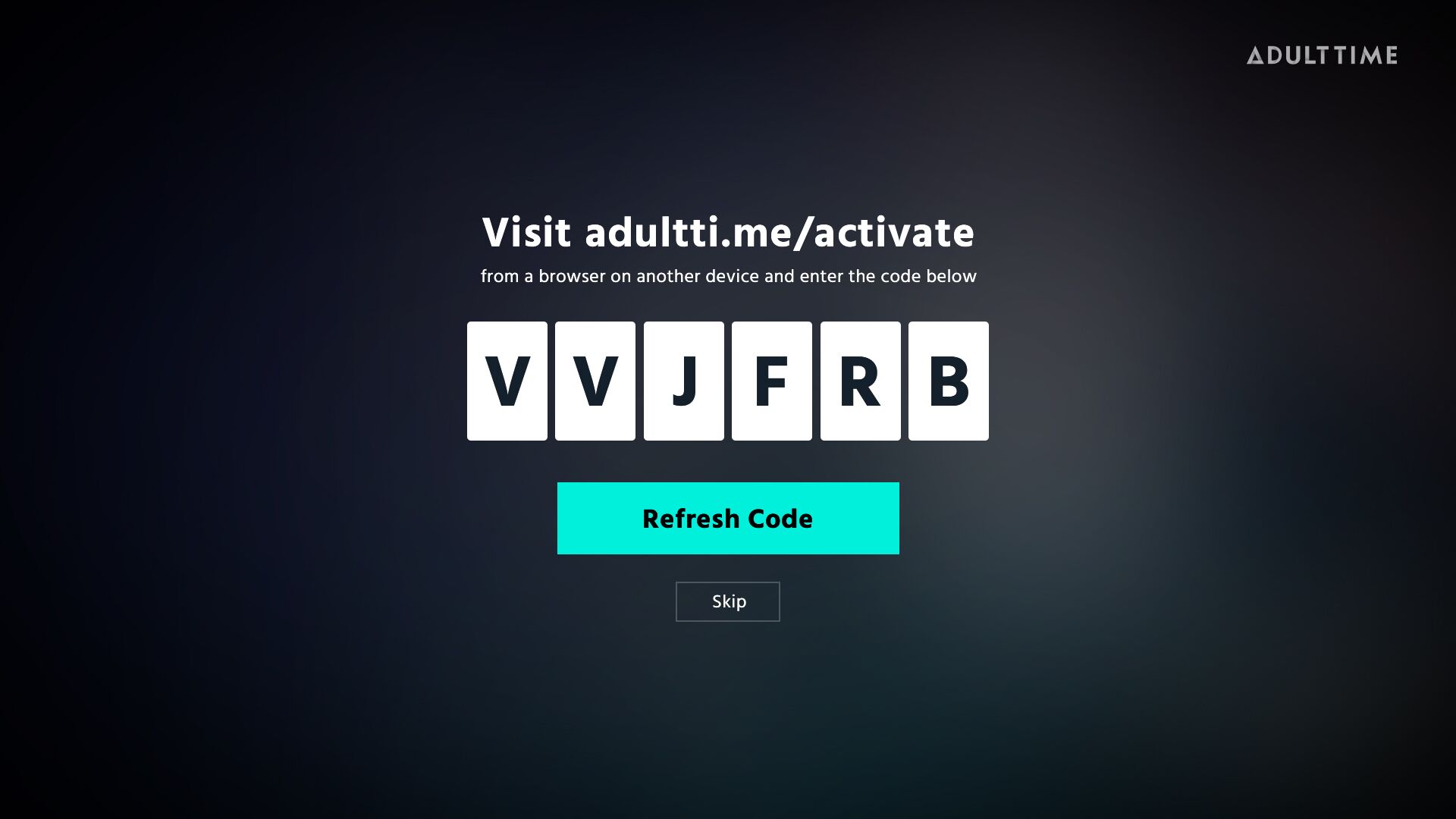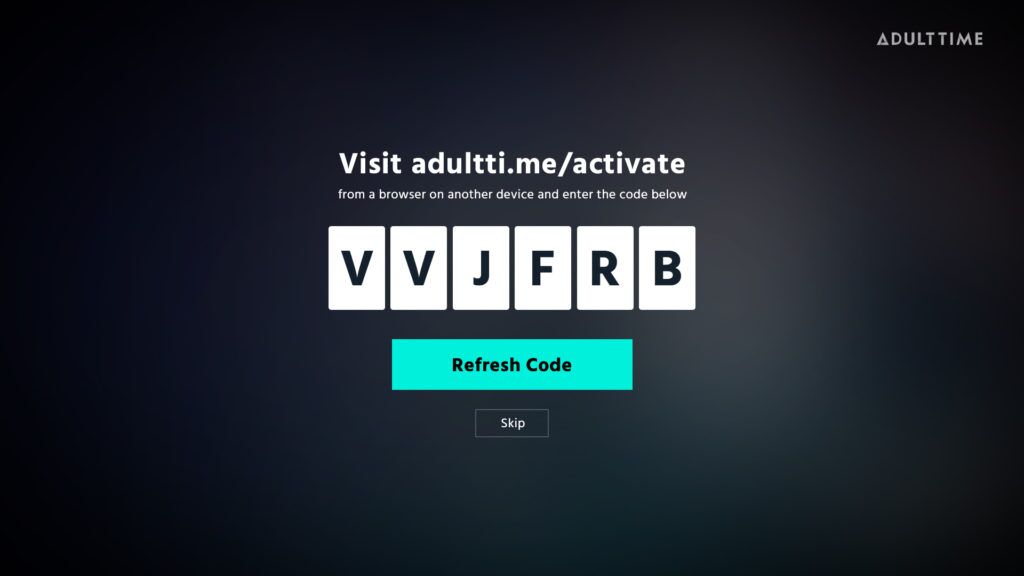 With a computer or a phone, follow the instructions by visiting https://adultti.me/activate , after signing in to Adult Time website, you should see the following interface and enter the 6 characters Activation Code: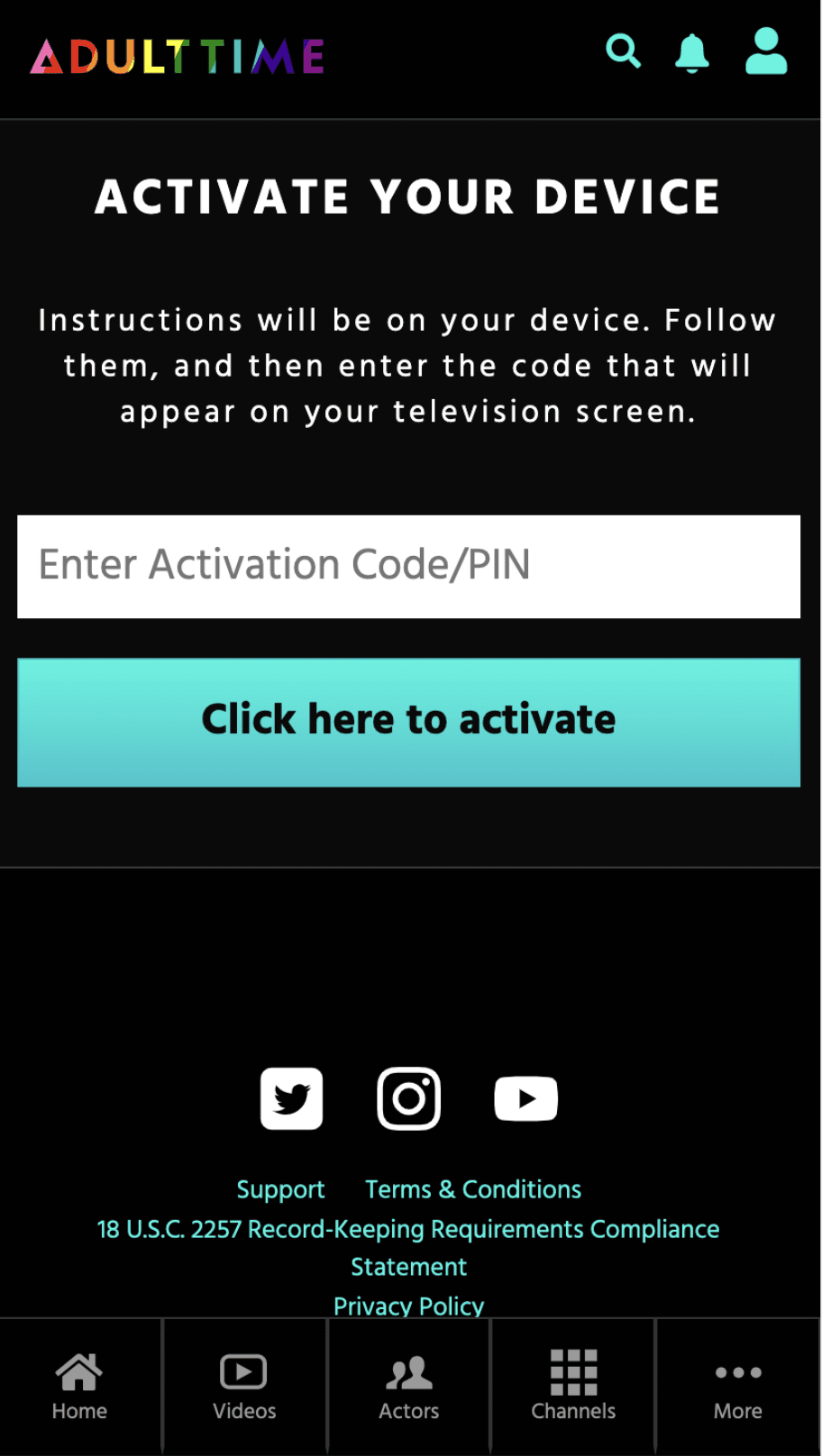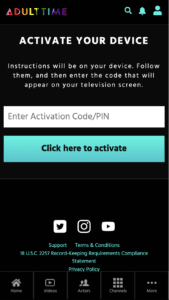 .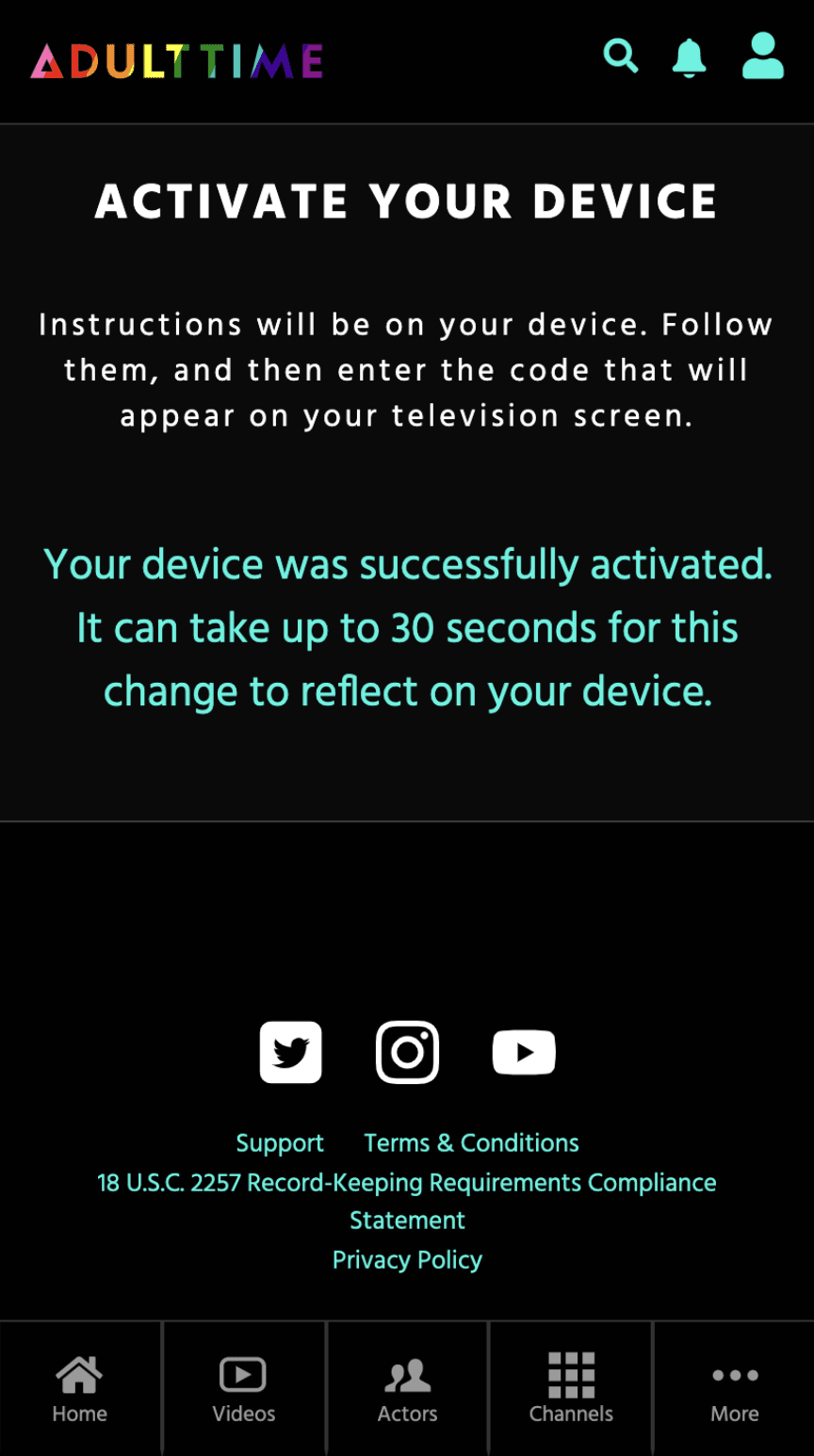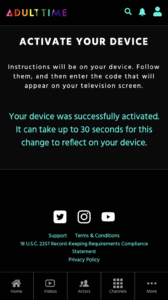 Your device is now activated and your Roku Device should show you Content Preferences that you can customize.
If you have any feedback, encounter issues or have suggestions, you can use this form:
https://forms.gle/8YtRnaGCFCxVUQCZ8
Happy Adult Time!