You can now watch Adult Time 50,000+ adult movies on your FireTV stick or device! Because of the nature of the content and Amazon store policy, the application need to be side loaded.
Sideloading a Fire TV device is not very difficult, but it is significantly more complicated than downloading and installing official apps.
You have a Chomecast with Google TV? Read install instructions here.
Why Should You Sideload Fire TV Apps?
Sideloading is a process that allows you to install applications that are not available through the official Amazon app store. This allows you to run Android apps that you otherwise would not have access to, like Adult Time.
Before You Begin: Install Downloader and Prepare Your Fire TV Device for Sideloading
The first thing you need to do is install Downloader app and prepare your device for sideloading. For security reasons, Fire TV devices are not able to sideload apps unless you change two settings. This is an easy process, and you only need to do it once.
1. Search for Downloader using the search function or Alexa voice search.

2. Locate Downloader and select it.

3. Select Download.

Note: This app is free, but it's still added to your library when you first download it on any Amazon device. If you have previously used this app elsewhere, you will see a You own it message. You still need to download it to your Fire TV device before you can use it for sideloading.
Wait for Downloader to install, do not Open it Yet
4. Go to Developer Options in Settings
Now that Downloader is installed, and you haven't launched it yet, you need to change a setting on your device.
If you have any Fire TV box, Fire TV Stick, Fire TV Stick 4K, or Fire TV Cube, navigate to: Settings > My Fire TV > Developer Options
If you have any Fire TV Edition television, navigate to: Settings > Device & Software > Developer Options
5. Enable Apps from Unknown Sources.
If you have a Fire OS 7 device, which includes Fire TV Cube 2nd Gen, Fire TV Stick 3rd Gen, Fire TV Stick Lite, Fire TV Edition televisions by Grundig & JVC, and 2020 Fire TV Edition televisions by Toshiba & Insignia, select the Install unknown apps option, scroll to Downloader, and change its setting to ON.
If you have a Fire OS 5 or Fire OS 6 device, which includes all other devices, select Apps from Unknown Sources to change the setting to ON.

Note: You DO NOT need to turn on the ADB Debugging option.
5. Open Downloader and Grant Storage Permission
Now, go to your list of apps on the Fire TV Home screen and open the Downloader app. If you have a Fire OS 6 or Fire OS 7 device, as soon as you launch the app, you will be asked to allow Downloader access to files on your device. You must select Allow.

If you accidentally dismissed the prompt or selected Deny, then reset the app by following this guide.
Your Fire TV device is now ready to sideload and you can now install any app!
How to Sideload the Adult Time app on a Fire TV Device Using a Downloader App
You can sideload apps to any Fire TV device, including the Fire TV Stick and Fire TV Cube, using the downloader app. This method doesn't require any additional equipment, because it uses a downloader app that is freely available from the official Fire TV app store.
Here's how to sideload your Fire TV using a downloader app:
1. Launch the previously installed Downloader App from your Home Screen

2. Enter the address of the site associated with the app you want to download. You can download the Adult Time app from adultti.me/tv
3. Wait for the download to complete.
8. Install APK.
After the APK file downloads, you will be asked to install the app. Press Down and Right on the remote a few times until the Install button is highlighted. Press the center Select button on the remote to begin installing the app and then select Done when it's finished installing.
If you have a Fire OS 5 device, the install prompt looks like this: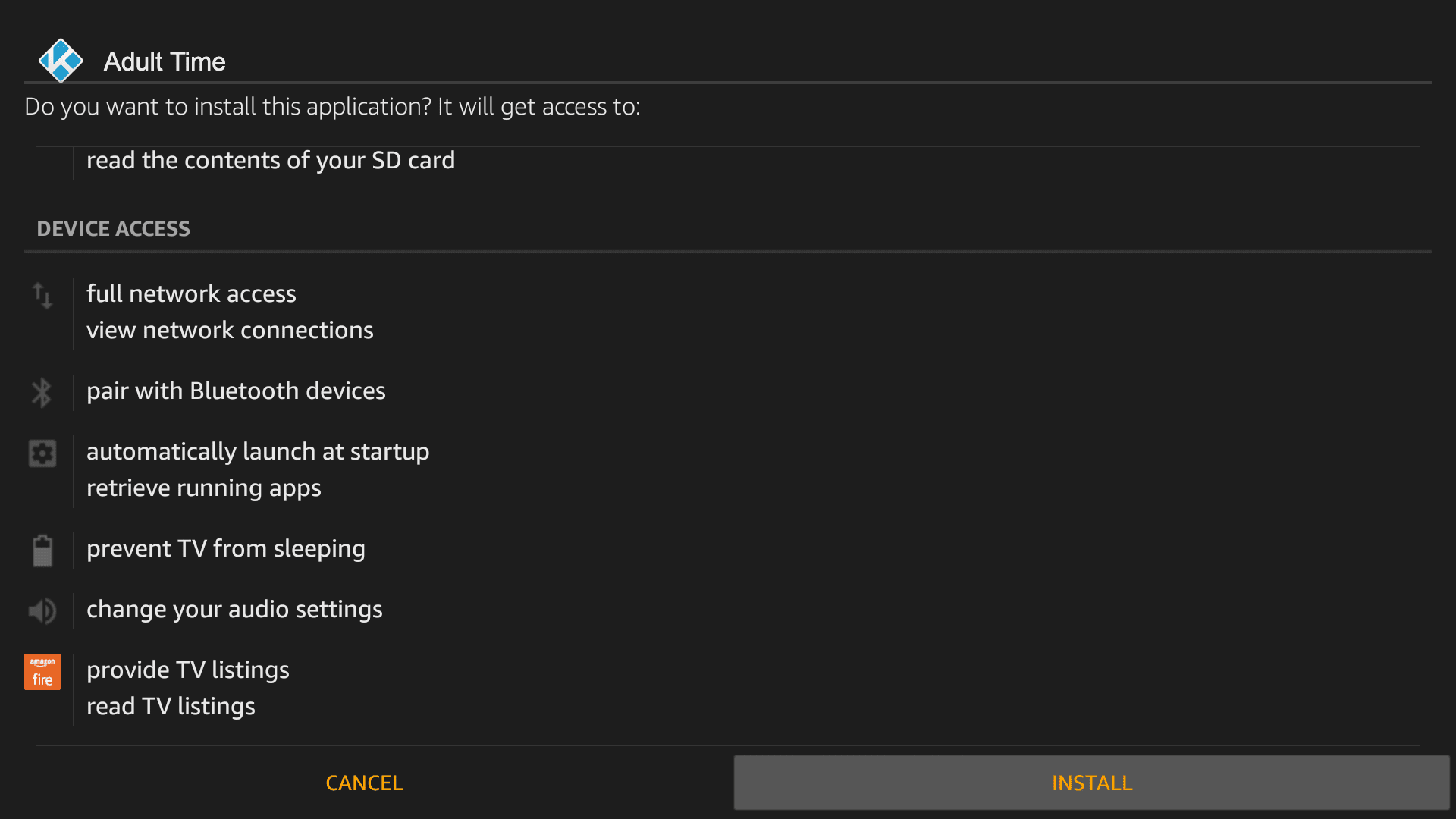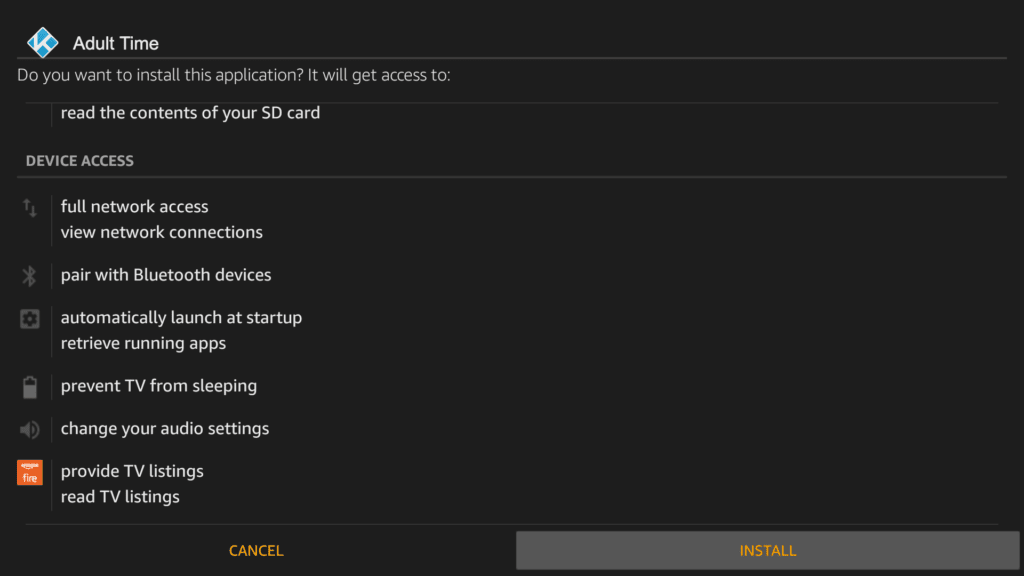 If you have a Fire OS 6 device, the install prompt looks like this: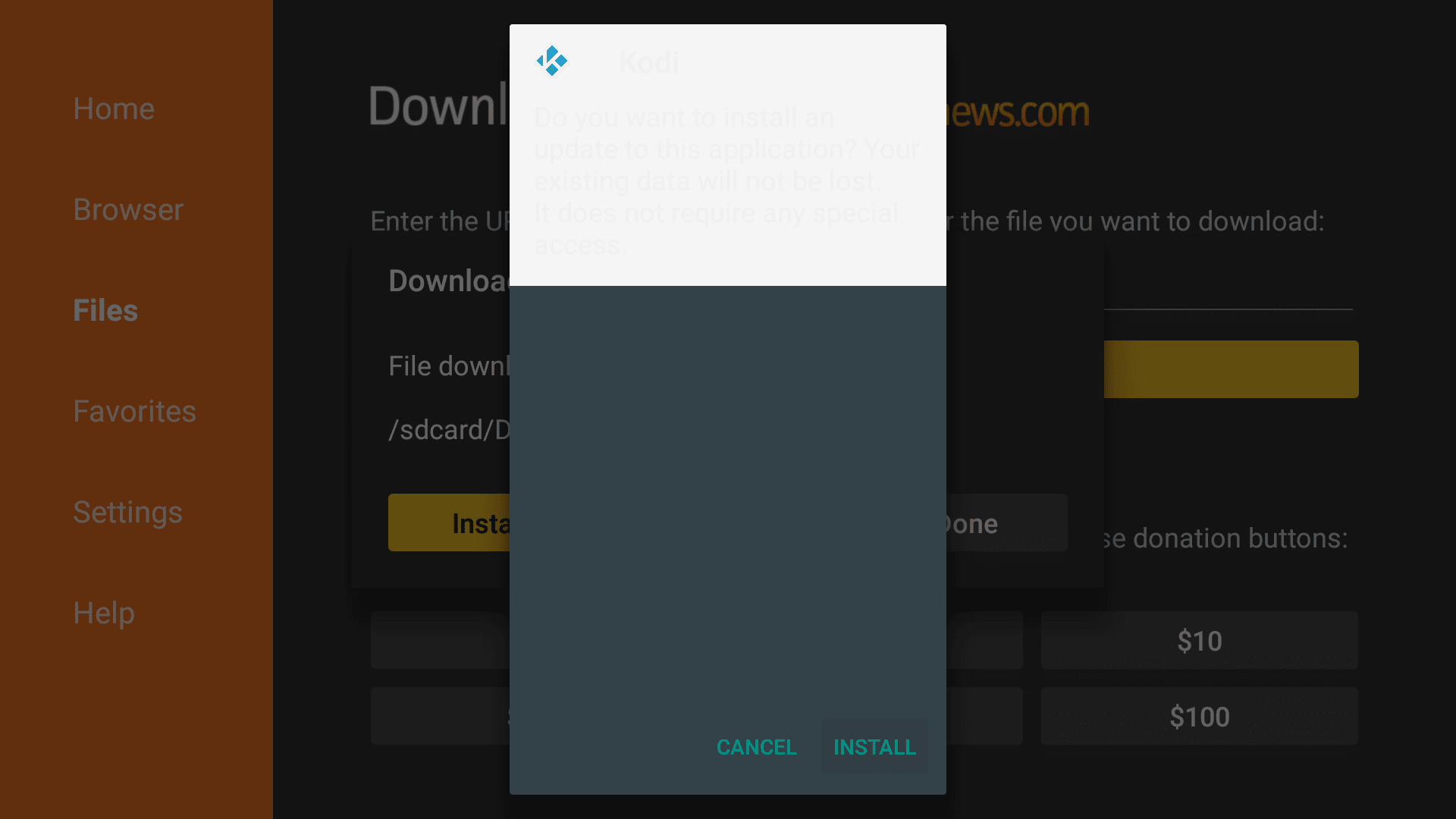 If you have a Fire OS 7 device, the install prompt looks like this:

9. Delete the APK file (optional)
After the app has installed, you can now delete the APK file that you downloaded to free up storage space on your device. To delete the file, select the Delete button within the Downloader app. You can also delete the APK file by going to the Files selectin in the Downloader app and selecting the APK file from the list.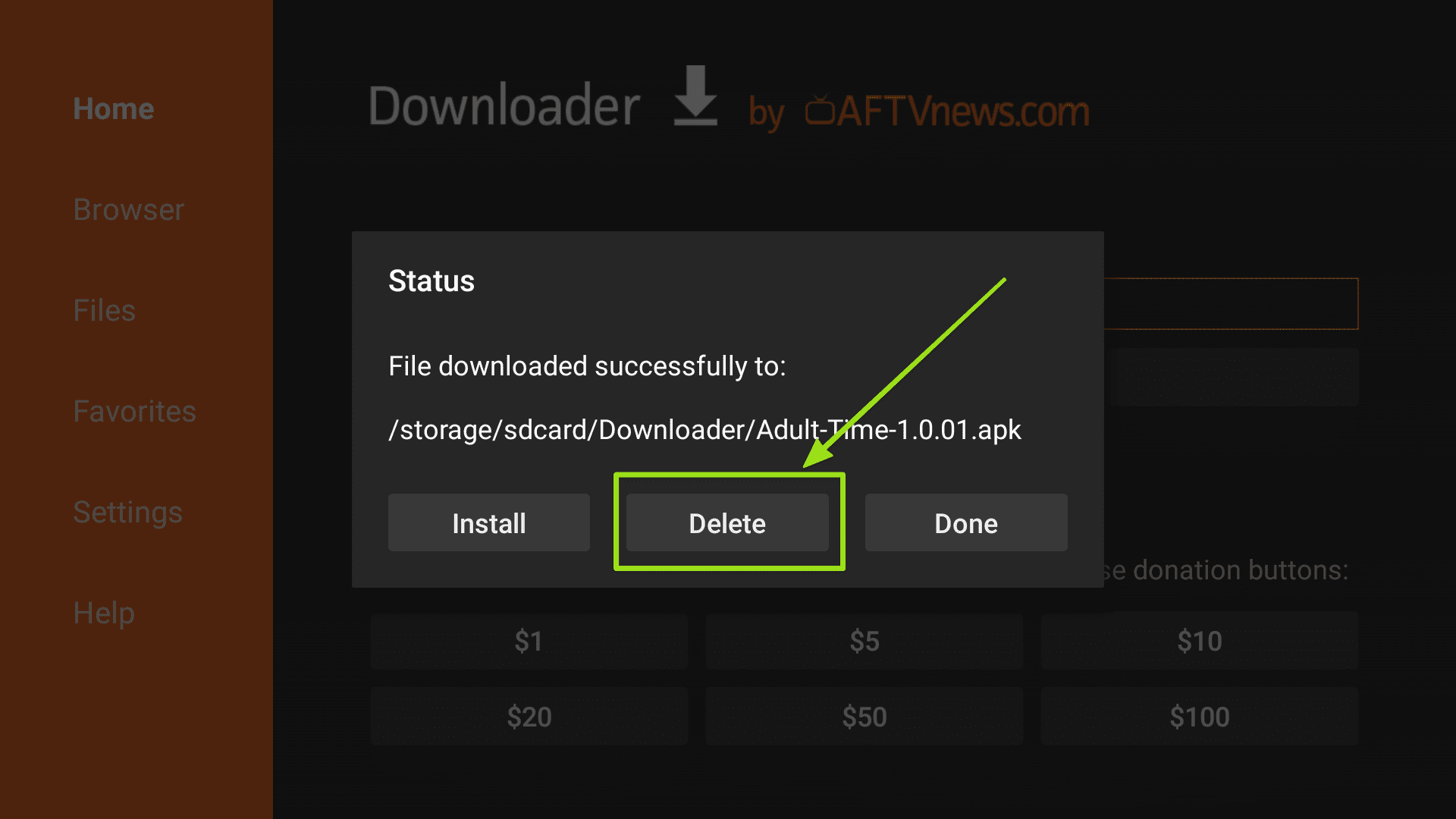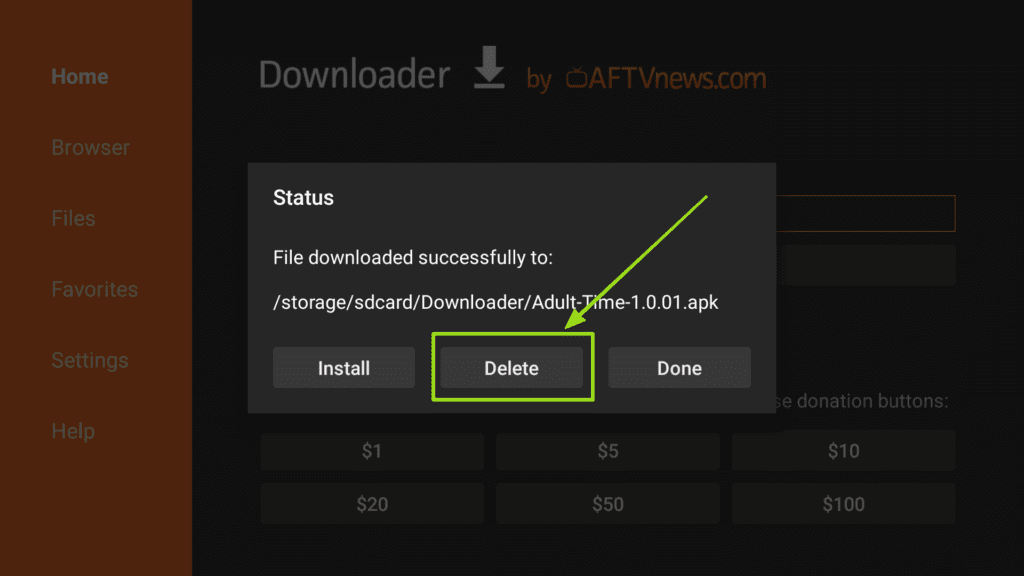 Your Adult Time app is now ready to use, you can go back to the Home screen and launch Adult Time!
Device Activation:
While you can still use the Adult Time Channel without an Adult Time subscription (limited to playing trailers), you need to Link your Adult Time subscription with your device to be able to play full videos without limitations.
You should see on your Streaming Device the following screen: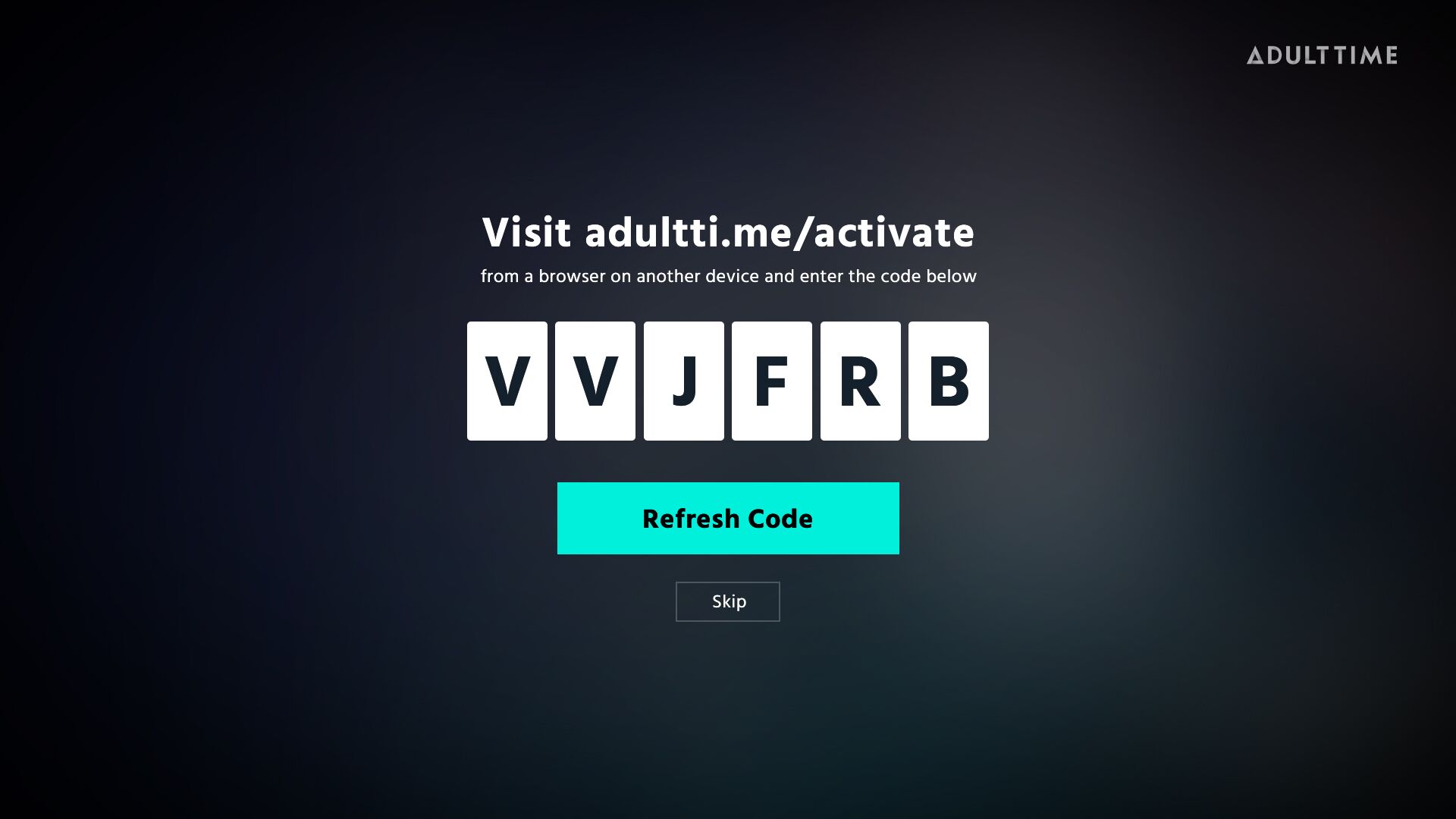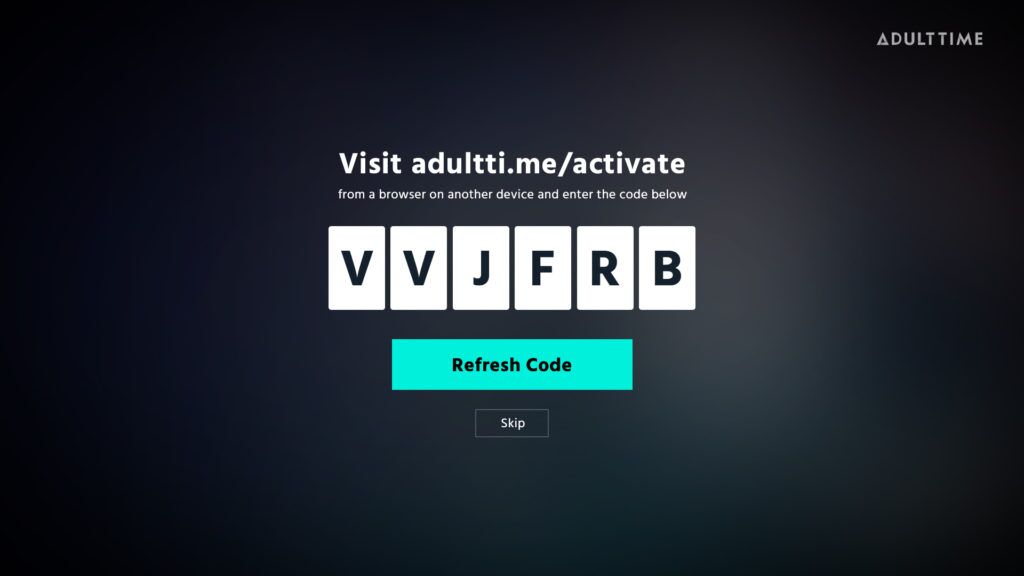 With a computer or a phone, follow the instructions by visiting https://adultti.me/activate , after signing in to Adult Time website, you should see the following interface and enter the 6 characters Activation Code: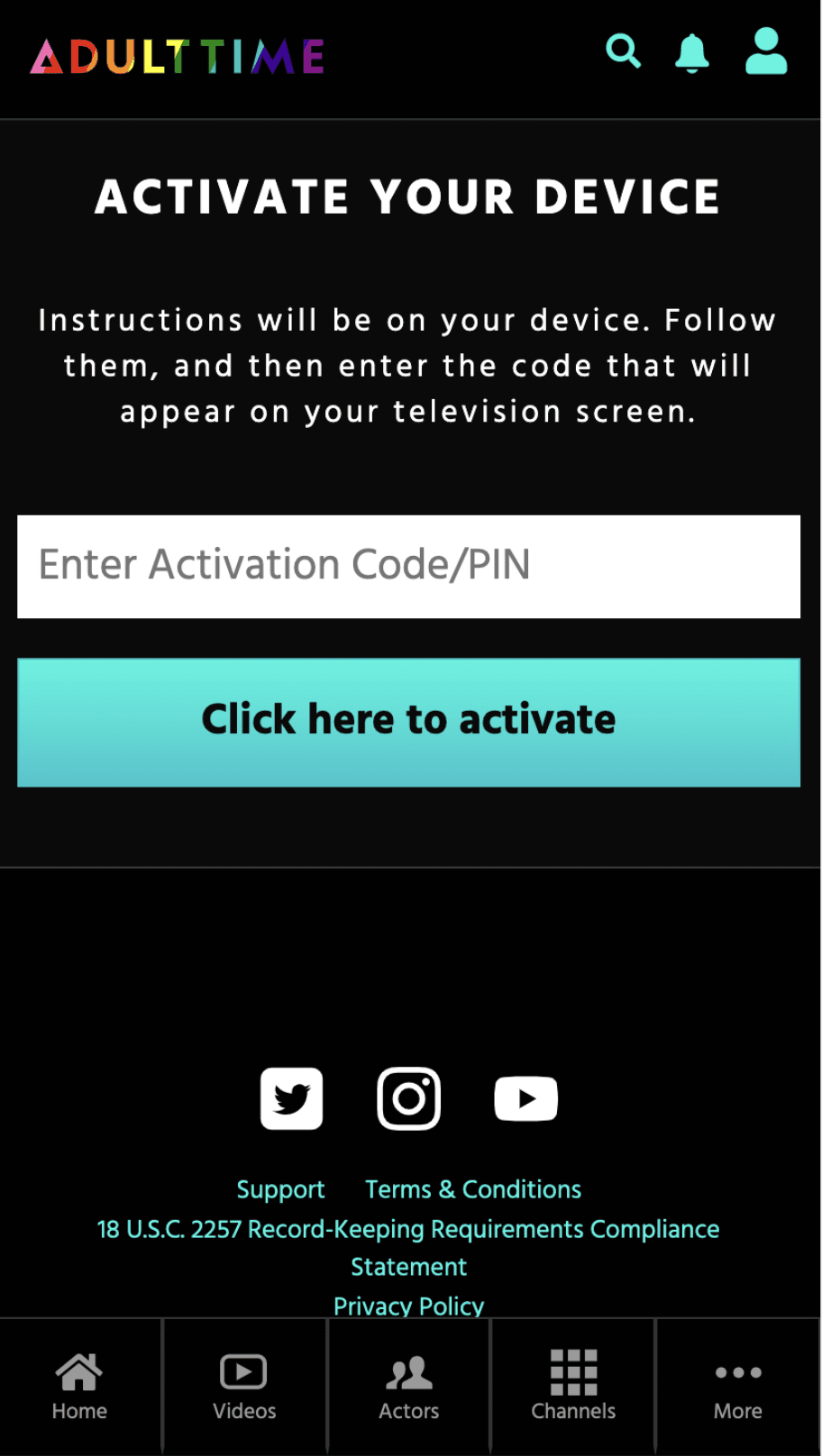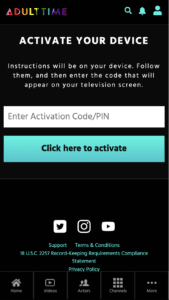 .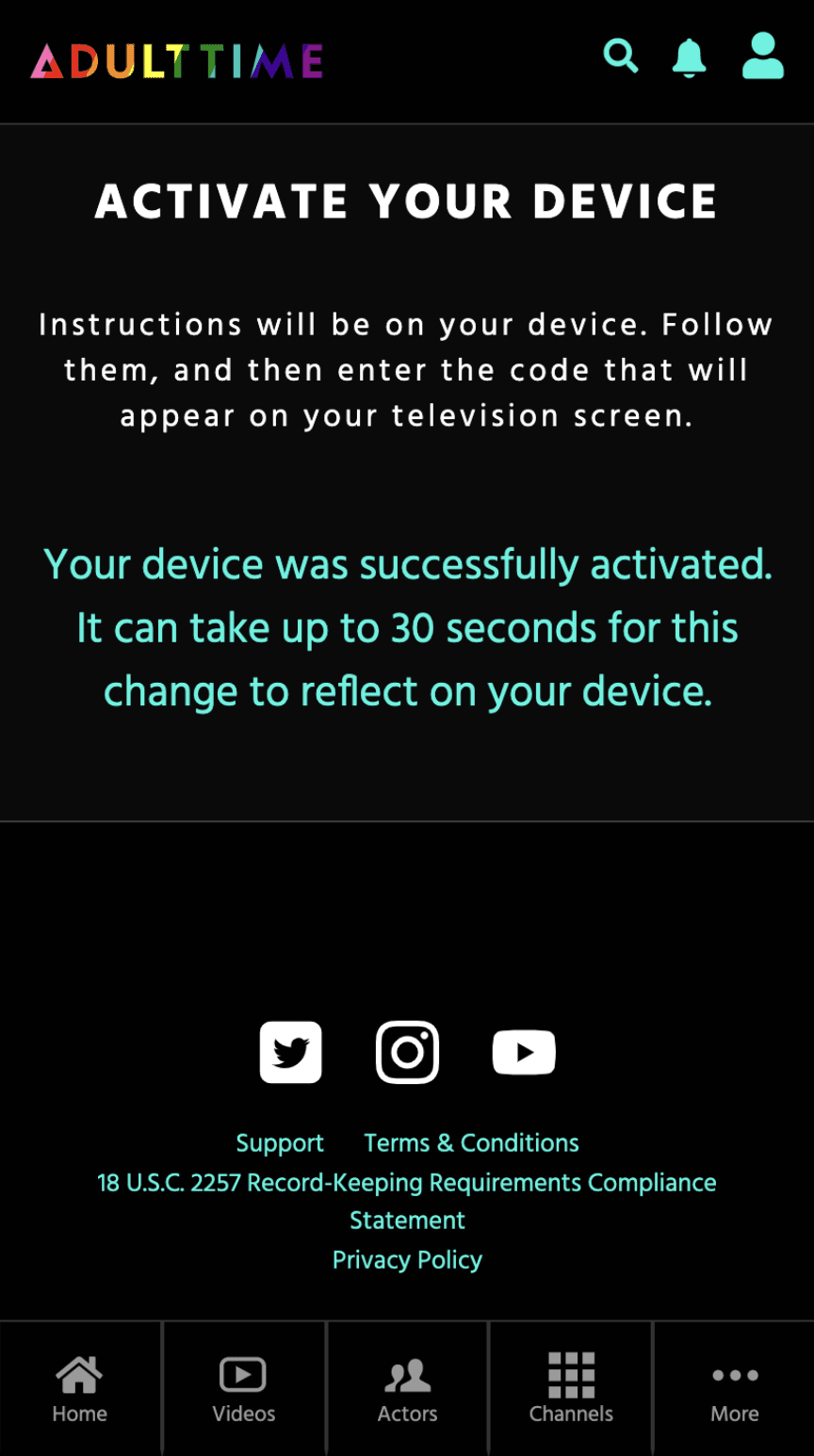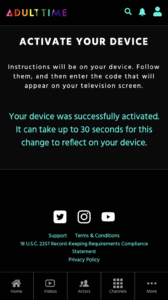 Your device is now activated and it should show you Content Preferences that you can customize.
If you have any feedback, encounter issues or have suggestions, you can use this form:
https://forms.gle/sCra3bXLTsbcYZrNA
Happy Adult Time!