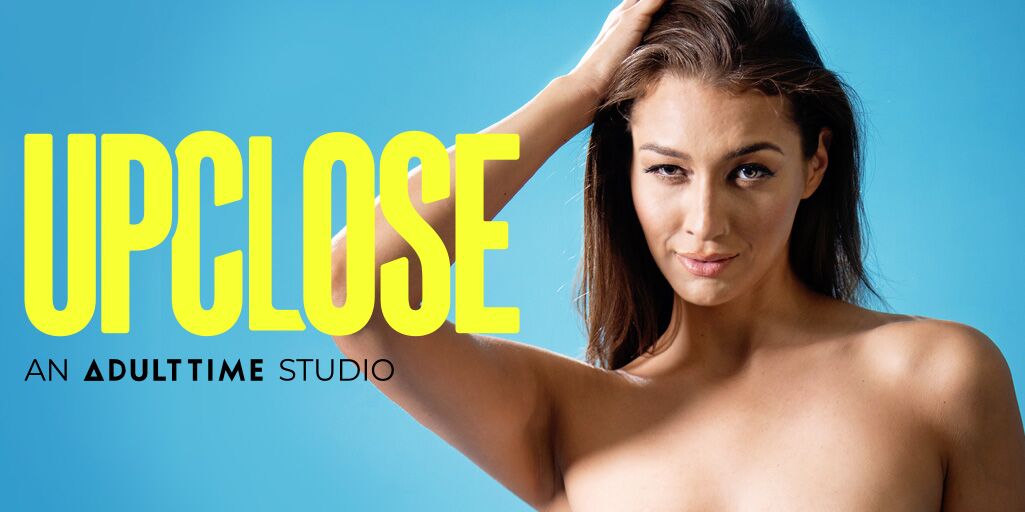 We're thrilled to announce the launch of Up Close, our newest original studio. Up Close is a groundbreaking gonzo brand that focuses on female pleasure, placing women's sexual desires and experiences at the forefront.
"As a creator, I've been exploring the unscripted space since 2018 when we first launched our We Like Girls series, but these projects have never had a dedicated place in our programming since we're so historically known for our story-driven work." Says Bree Mills, Adult Time's Chief Creative Officer. "Thankfully, there has been a rise in consumer demand for authentic unscripted content and we've been eager to take our spin on the traditional gonzo genre, so Up Close was born!"
Up Close offers visually striking and ethically created experiences through its three primary series: Up Close, How Women Orgasm, and the Get Up Close podcast.
"Our flagship Up Close series invites viewers to feel intimately connected to the women they are watching as they embark on different sexual experiences, while How Women Orgasm caters to self-pleasure, and our forthcoming podcast will be all about understanding sexuality through conversations aimed to enlighten, entertain, and educate." Mills adds.
With its unapologetic "Keep It Real" ethos, Up Close merges unbridled sensuality with thoughtful intention and innovation. In addition to the primary series, Mills and the Adult Time core crews will be developing special releases for the studio over its first year, experimenting with new ways to spotlight female pleasure. This includes exploring the personal attention niche, studying female facial reactions during sex, and developing a multi-angle player that allows viewers to toggle between angles in real time to watch their favorite female stars.
Up Close represents a new era of female-focused narratives, breaking clichés and bringing unscripted authenticity to the forefront. It sparks important conversations about pleasure that resonate far beyond the screen. You can find Up Close at GetUpClose.com and AdultTime.com, as part of the Adult Time platform. Adult Time offers over 400 channels, 60,000 scenes, and 8+ new releases per day, along with unlimited access to our streaming platform's catalog of quality award-winning content.