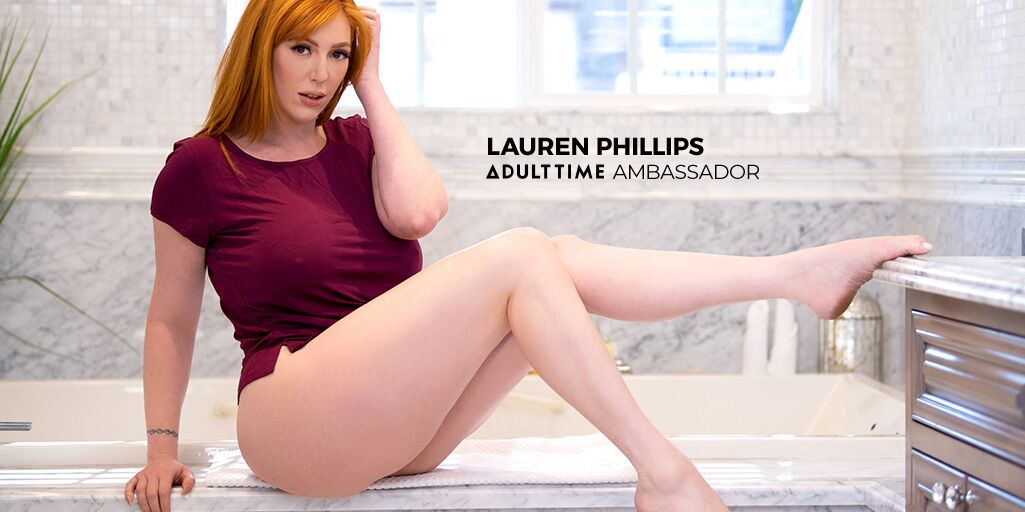 We're thrilled to announce that Adult Time has renewed its brand ambassador deal with the talented performer, Lauren Phillips. Extending until January 31, 2024, Phillips will continue her non-exclusive commitment with Adult Time, co-direct a new episode of her series "Switch" alongside Adult Time's Chief Creative Officer, Bree Mills, and fulfill various brand ambassadorship duties during her term.
Expressing her excitement, Phillips said, "I am super honored and excited that my ambassadorship with Adult Time is renewed. My goals and dreams have expanded into lifetime achievements with Adult Time by my side. I consider myself truly blessed and lucky to have an amazing team, who want to help me grow and intertwine with them."
Having made her Adult Time debut in 2016, Phillips has accumulated nearly 120 credits with the platform. Fans can look forward to her upcoming performances in titles such as "Driven Into Hiding" for Mommy's Girl and "Good Fences Make Good Neighbors" for Pure Taboo.
"LP exemplifies all of the qualities we look for in a brand ambassador—she is passionate about doing porn differently, she is professional and committed to our projects, she has a devoted fan base on our platform, and she is a role model for other performers looking to build their own successful brands in this business," added Mills. "It's a pleasure to continue working so closely with her."