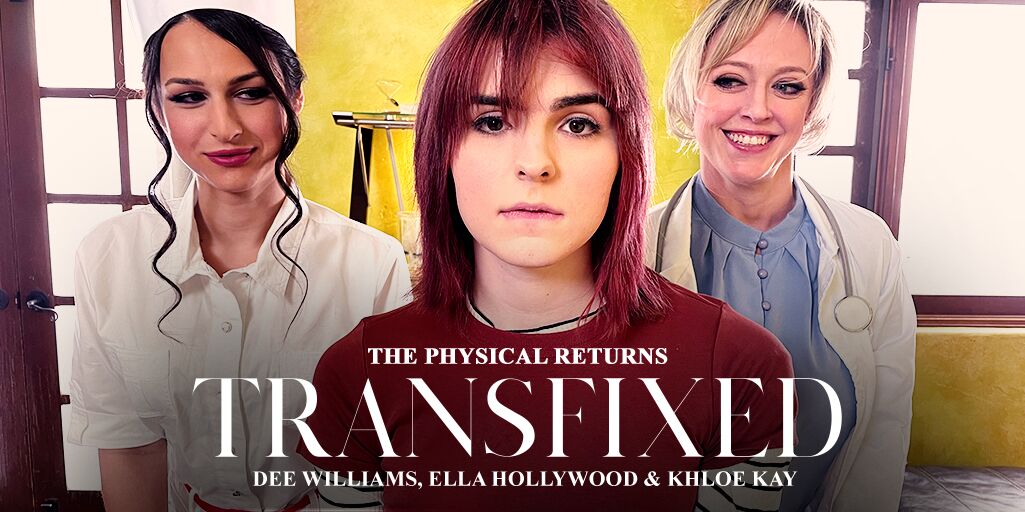 The official sequel to the most viewed Transfixed episode ever, The Physical, is on its way to you. Titled "The Physical Returns," this installment features original cast members Dee Williams and Khloe Kay.
This time around, they'll be tackling a new patient, Ella Hollywood. There are so many good moments in this scene, including both a DP and a stack!
Directed by Bree Mills, "The Physical Returns" comes out November 26th.
Here are the BTS shots: