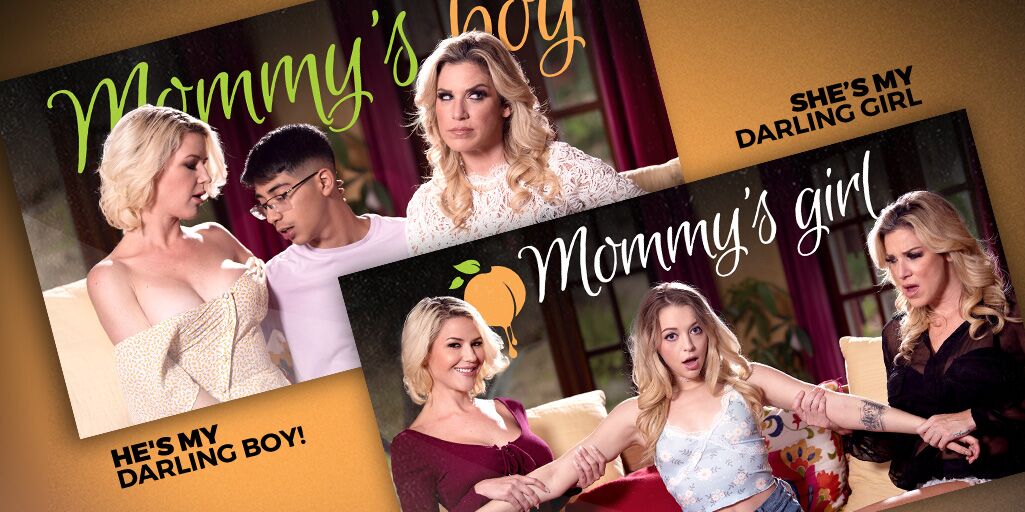 "He's MY Darling Boy!" features Kit Mercer and Kayla Paige as stepmothers battling over Diego Perez; the women return for another round as they fight over Lily Larimar in "She's MY Darling Girl!"
It's a fight to the finish as Kit and Kayla engage in a feisty tug-of-war over the affections of their young stepson (Perez), claiming in unison, 'He's my darling boy!' While Kit is the reigning stepmom, Kayla just can't stay away from her former husband's progeny and won't give him up without a battle.
Shot with the same cast of "stepmothers", these two new episodes are the EPIC crossover everyone was waiting for.
What do you think of the crossover? Would you like to see more in the future? Let us know in the comments!