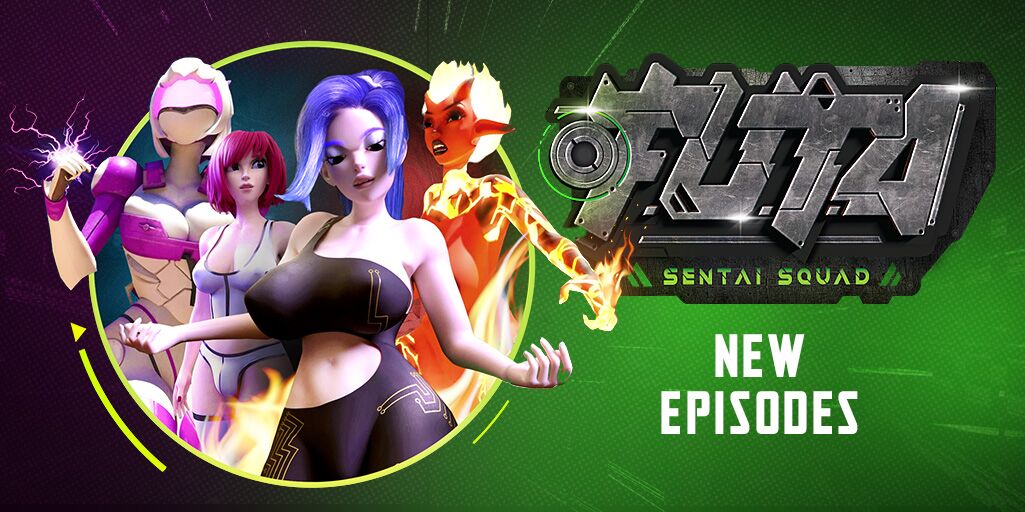 The 3D Adult Time F.U.T.A. Sentai Squad anime series, in association with AgentRedGirl, is back by popular demand with 2 new episodes.
In Episode 3: Too Hot To Handle, which was released today, Mika Mara is back as a futanari pilot for the Fighting Ultimate Tactical Armor (F.U.T.A.) to battle the 'She-hemoths', whose capabilities have grown much too powerful to fight – and one F.U.T.A. isn't enough to hold them back anymore. Enter Yui Shizuku, a fellow pilot whose abilities have been awakened and a formidable opponent to the enemy. Trouble is, Yui isn't interested in fighting. Can Mika use her power of persuasion to get the feisty fighter on board?
"These episodes took a long time to produce, and it really shows. The quality of animation from AgentRed is unparalleled, and I'm glad we can offer fans of the first episodes such a strong follow-up," said Frank Stacy, Adult Time's Marketing Director, also serving as Executive Producer for this project.
The action-packed series, which utilizes the futanari theme featuring female-presenting futa characters with both female and male genitalia, offers fans high-octane action sequences, larger-than-life enemy threats and a congruence of traditional anime influences that explode on the screen.
Fans can expect a jaw-dropping follow-up to this exciting sci-fi adventure with the March 27th release of F.U.T.A. Sentai Squad Episode 4: Old Wounds.
Ready for some action?