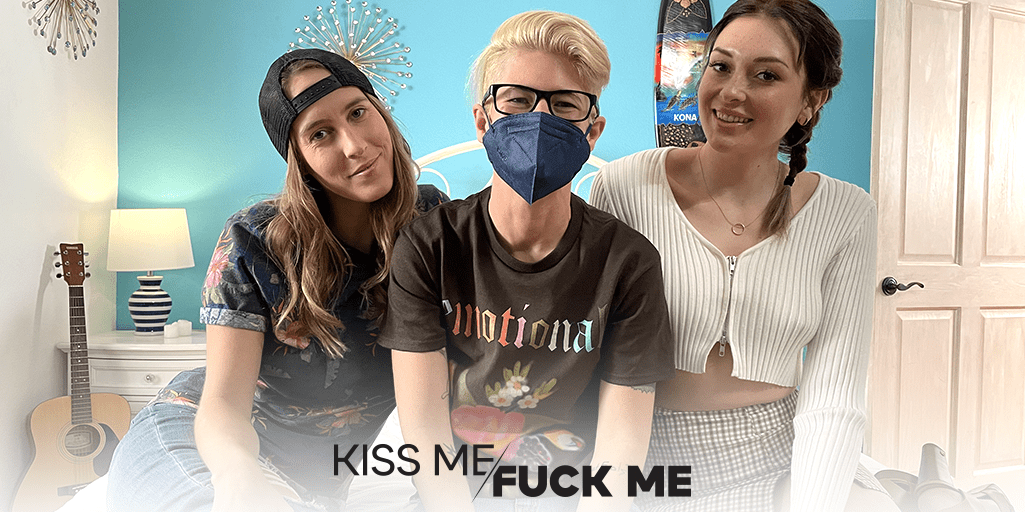 What happens when a straight girl and her gay friend realize they have feelings for each other? Well, they kiss and they fuck!
Bree Mills directed "The Breakup," starring Charlotte Sins and Cadence Lux, and, if you're a fan of intense kissing, this is the scene for you. It's sensual. It's authentic. And, it's something we're sure fans of girl-girl content will enjoy.
The Plot:
Cadence and Charlotte are close friends, even though they seem like polar opposites. Cadence is your typical tomboy lesbian and Charlotte is always in-between boyfriends. Despite her growing feelings, Cadence is determined to remain in the friend zone so as not to alienate her seemingly hetero bff. So, she is very surprised when Charlotte shows up one day with a confession. All of the breakups have been to cover up her own secret feelings. With the truth out, there is nothing stopping the friends from taking it to the next step in their relationship.
The episode will be released next April.
Enjoy the BTS shots