We recently launched a new feature in the Adult Time member's area called "Persistent Content Preferences Across Devices / Sessions".
What does it mean?
Simply put, when you change your content preferences, they now persist on another device and in incognito mode. Thus, you can more easily find the content you want to see when you login to Adult Time, without having to reconfigure your content preferences that previously were going back to default.
To set your content preferences, click on the sex symbols beside the Adult Time logo, or click on "Preferences" in the left menu or in your avatar profile menu on the top right.

When you click on "Preferences", a window will open where you'll be able to hide different types of content (straight, lesbian etc.), categories, channels and actors.
On mobile, just click on "Preferences" at the top of any listing page. There's another "Preferences" button in the "More" menu and another one in your profile menu.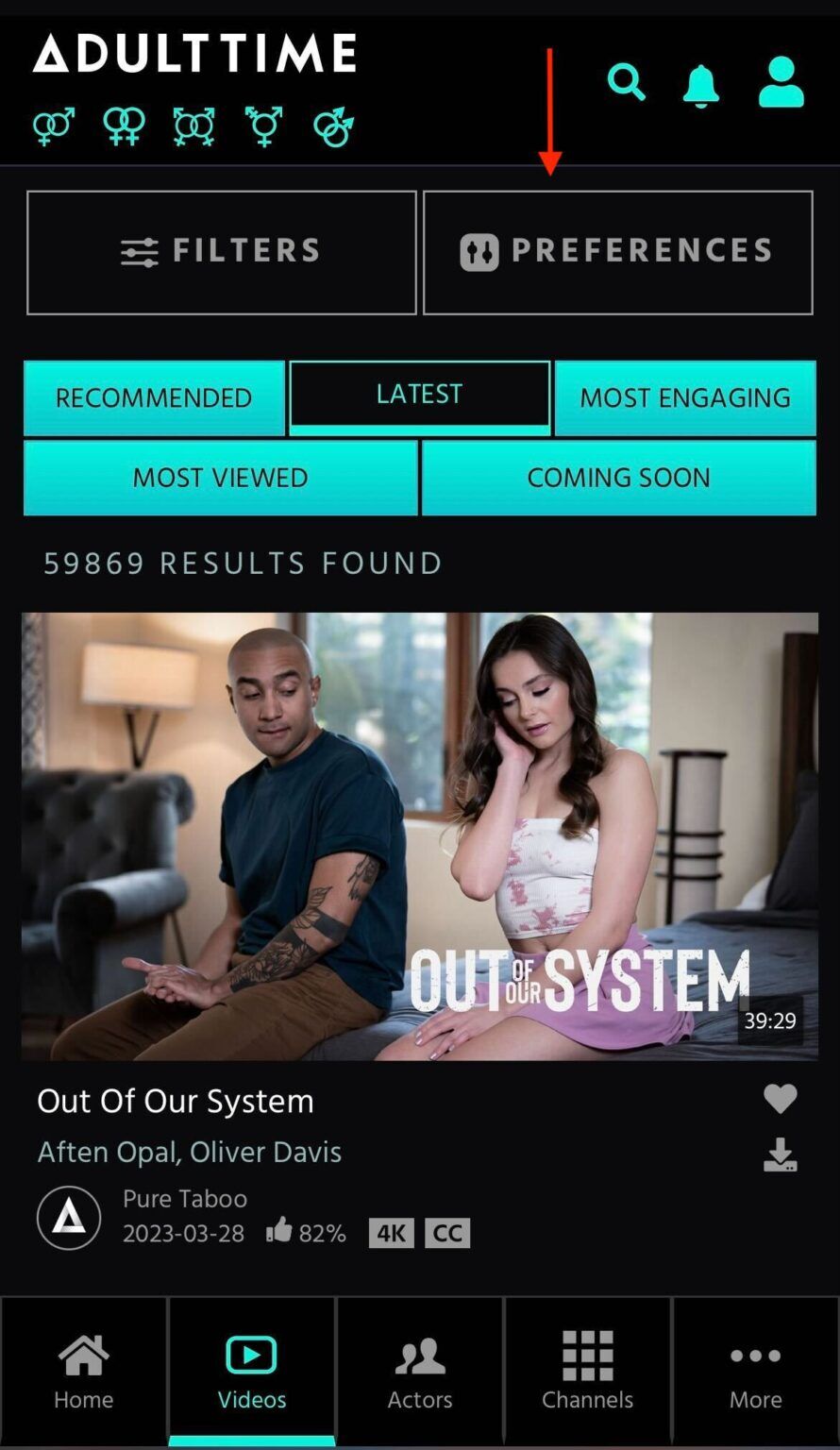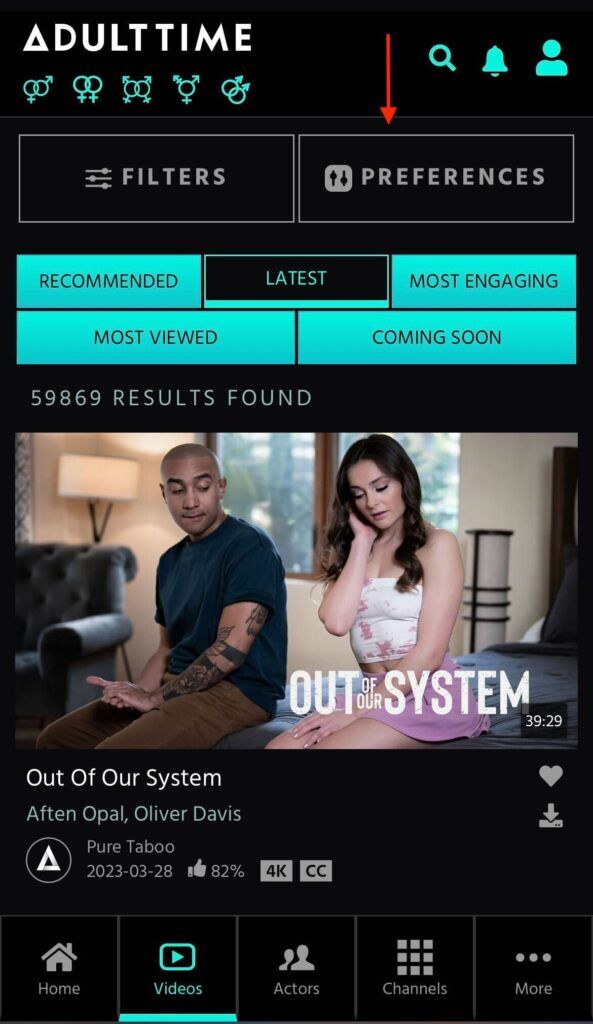 The filtering panel on desktop and mobile also has a categories section. Under Categories, you have two options: You can click on a category to only see videos associated with that category, or you can click the eye icon next to the category name to hide that category's videos, so you won't see what doesn't interest you.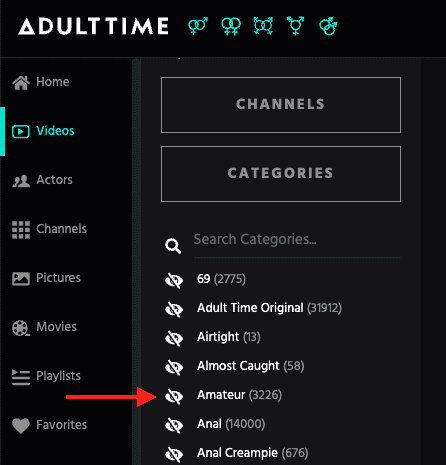 If you want to remove a filter you've added, go to the top of the listing page, and click on the X in the filter tag. You can also remove them all at once by clicking "Clear" or you can save the filters by clicking "Save".
We've tried to set it up in a way that made the most sense to us but if you have feedback, let us know!