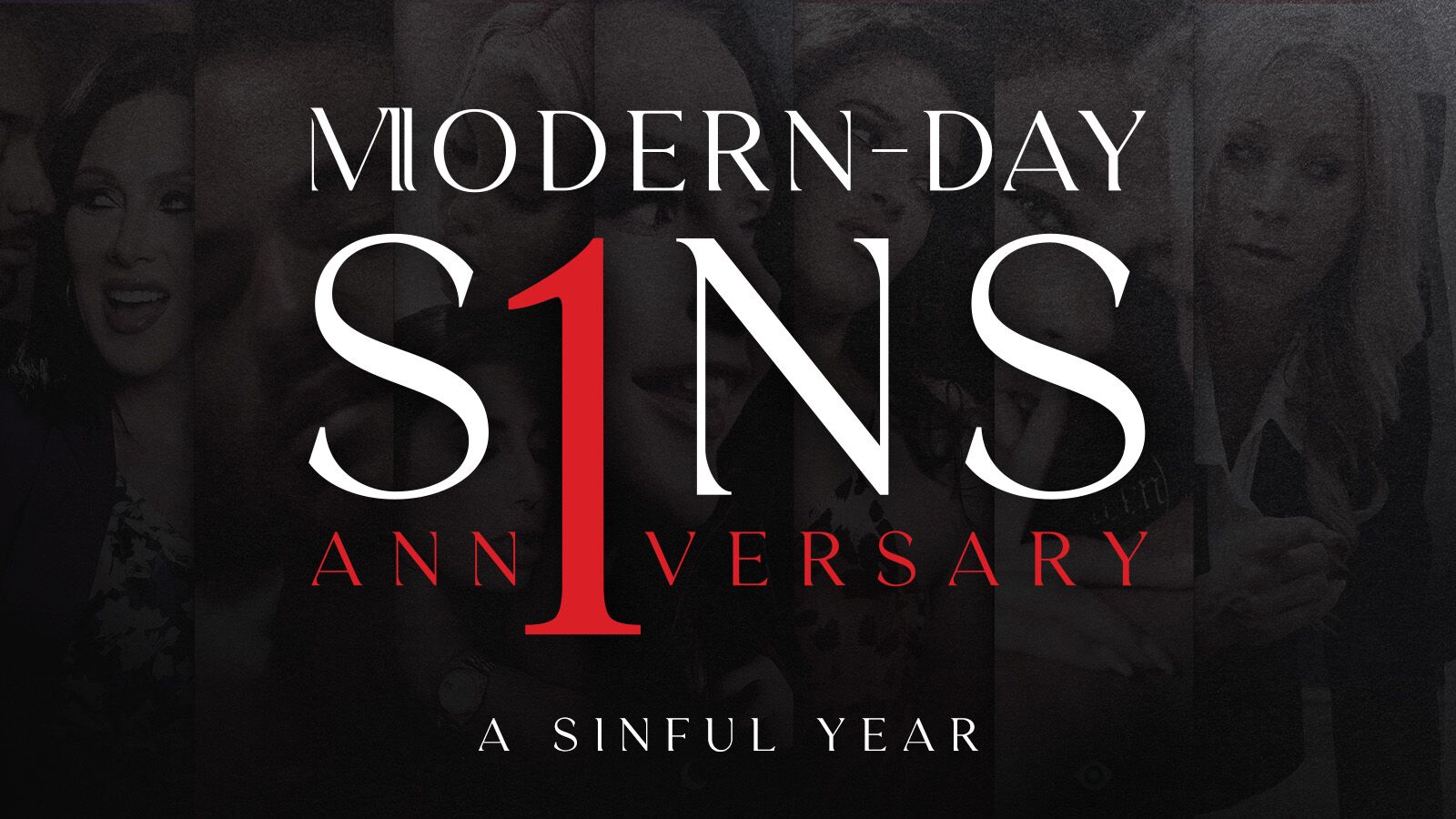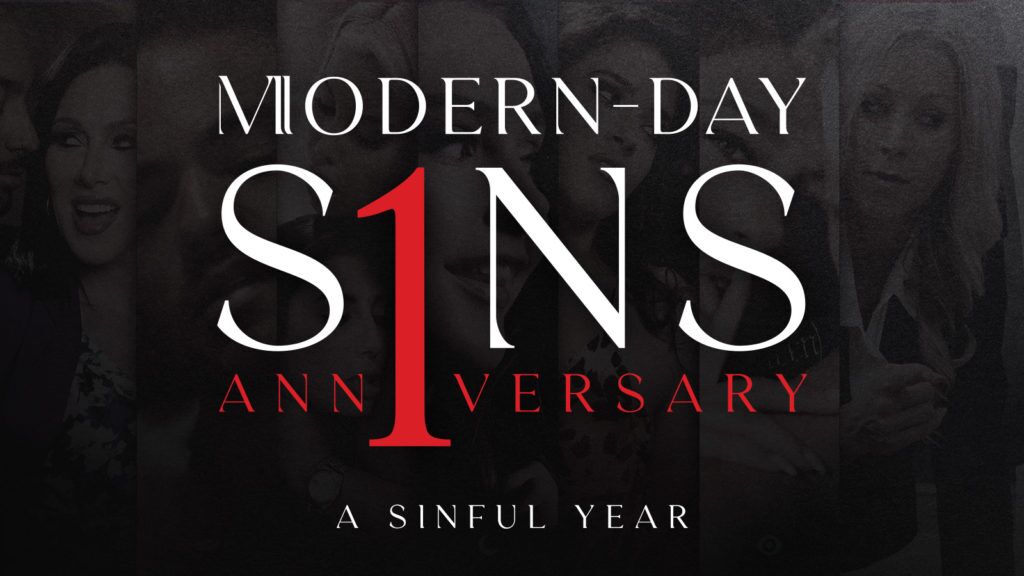 Desperate times call for desperate pleasures… and from January 12 to 19 we celebrate Modern-Day Sins' 1st anniversary!
_______
We recently sat down and took some time with showrunner 3X West to talk about the idea behind the new studio Modern-Day Sins and what to expect next.
_______
Is it possible to briefly introduce yourself and explain to us your role as Modern-Day Sins' showrunner?
I'd be honored to introduce myself! Some members might recognize the name 3X West – it'll certainly pop up from time to time around Adult Time on an admin comment or writing credit. But for those that don't, I've been the pre-production manager for Adult Time since even before its inception, working on all our main brands like Girlsway, Pure Taboo, Fantasy Massage, and the like to plan content ideas for our various episodes, series, and films.
With Modern-Day Sins, I was gifted an even rarer opportunity, to not just come up with the initial idea but also showrun the project from launch! "Showrunning" is a term usually used in the world of television, but since we have ongoing releases similar to TV episodes, it similarly applies here. Basically it means providing input and advice in all creative decisions related to the project, even ones outside your usual territory, to make sure that everyone's contributions to the larger collaboration stay cohesive and true to your vision.
So for Modern-Day Sins I was a lot more involved than usual in all sorts of decisions such as logo designs, music choices, ad copy and slogans, even ideas for how to get the studio on people's radar! … in addition to all the ways I'll usually support a project like brainstorming episode concepts, providing casting recommendations, and absorbing member feedback and viewership data to fuel future creative decisions.
How would you describe the first year of the studio?
It's been a whirlwind, to be sure! Showrunning has been a very challenging but VERY rewarding new set of responsibilities, and has given me the opportunity to work with immensely talented people from all facets of our operations. Everyone has put their heart and soul into making a big splash with Modern-Day Sins in its first year, and I'd like to believe that shows in the final results we've seen so far. For example, we've had many of our scenes go viral either on our platform or on others we partner with, leading to some Modern-Day Sins clips having already reached the eyeballs of over MILLIONS of viewers in 2022! The studio also got nominated for best new imprint by both XBIZ and AVN this past November. Annnnd we've gotten the fortunate opportunity to cast and collaborate with truly, truly amazing pornstars since launch – we've really been blessed to be able to boast some of the most iconic names in the industry in our studio's roster of Sinners after just a single year. The year hasn't been without its challenges, but I'm very proud of the amazing accomplishments we've been able to make together for such a young project, and I can only hope that we'll be able to keep that upward momentum through into its second year.
What are your favorite scenes amongst all our releases?
Oh gosh, how to even choose! I think I'd be doing a huge disservice to the theme of the studio if I don't at least name one favorite per sin, and I'd like to make sure I cover every sexual preference if I can, so with that in mind I think I'd pick…
But there are a ton of honorable mentions missing from that list that I'm equally in love with. And I think it'd be a lot of fun to hear from our fans too – go ahead and tell us YOUR favorite episode from the past year, in the comments below!
What do you think is the highlight of the last year for the studio?
I mentioned a few very important milestones to us a little before, which all mean a lot to me and to everyone, but my most personal highlight for Modern-Day Sins was getting to launch our first fully sexually-inclusive brand. We have a very unique opportunity within our platform to produce and release content of all types, since our sexual preferences filters let members curate the type of content they like (and weed out what they don't). And this has led to us producing several flagship series like Girlsway, Transfixed, and Jerk Buddies that cater to a specific target audience but are able to be housed within a single member area.
But not all projects HAVE to be segregated this way – we saw very early on that there was massive potential for bringing popular series like Pure Taboo and Hentai Sex School to new audiences by expanding which sexual preferences we produced them for. We had developed a recipe for success and an established name with these brands and series – why couldn't lesbian, trans, or bisexual audiences enjoy those same series with content produced just for them? Just because a series started as straight-only shouldn't mean we had to stay locked into that forever. And so we had a really exciting idea for Modern-Day Sins – if we were going to launch our next big studio from scratch, why not launch it in a way that's accessible to as many audiences as possible?
It was a bit of a bold idea to propose – very few competitors will even market to more than one or sometimes two sexual preferences within a single product, but you do see it now and then (a straight site that includes some lesbian updates is the most common type, but you'll sometimes see straight+bisexual, straight+trans, bisexual+gay, or some other combination within their content mix). But to my knowledge, no single studio has ever tackled all five sexual preferences at once. So we knew we were doing something unprecedented.
Sometimes new or risky ideas get a lot of pushback, but everyone was really on-board and supportive from the start. And the results have been really amazing to see! Across pretty much every sexual preference in our member's area, we've seen strong metrics for Modern-Day Sins suggesting that it's been a hit for all audiences, regardless of orientation. This has emboldened us to launch other new series with audience inclusivity in mind – Oopsie! and all of our newest Adult Time pilots, for example – as well as expand more of our other series to now include (or at least have the option to include) content of whichever sexual preferences fit the brand in the future. It's been a total gamechanger for us and it's all thanks to taking the plunge for the first time with Modern-Day Sins!
Modern-Day Sins was also the brand that hosted the first all-gay production for Adult Time. How has this niche developed over the past year?
We knew we wanted to start producing gay original content sooner or later, and for the reasons I just described above, Modern-Day Sins felt like the perfect fit and the right timing to make it happen. But we always knew that those first scenes would just be a precursor. We worked hard behind the scenes to scale up our gay production capacity very quickly, so that we could start releasing weekly updates by late 2022. We're still really in the experimental phase – some of our goals thus far have been to develop lasting relationships with gay pornstars to build up our talent roster, to release some gay episodes of our already-established series and pilots, and to try several new things one after another to see what sticks. As we start to grow a dedicated gay audience on our platform, we look forward to seeing which projects are people's favorites so that we can produce even more of what our fans love most! So far I'm happy to say the gay Modern-Day Sins episodes have been some of our most successful gay releases to-date, so we're also going to keep producing these for as long as they continue to strike a chord with our gay viewers!
What can members expect this year?
We have some very exciting ideas for directions to take the studio in its second year. You can already preview some of these in the upcoming section of the site – for example, we have our first lesbian Greedy Creampies episode (yes, you heard that right!) starring Jayden Cole and Vicki Chase, as well as the studio debut of the illustrious Emma Hix in a four-way squirt extravaganza co-starring Vanna Bardot, Rocky Emerson, and Nathan Bronson. We have our first bisexual foursome in the works. And looking a little farther ahead, we're hoping to bring some extra notoriety to the studio later in the year by introducing a couple of first-time anals or DPs, although these are still in the works so I can't make any promises yet. I guarantee you'll hear plenty about these once any details are finalized!
Do you have anything else you would like to share with us?
I just want to share an extra special thank you to all the people who have supported Modern-Day Sins since its inception – whether you're a fan, one of our staff, any of the amazing talent and crew who have put their all into making the launch possible, or even just a curious bystander who has followed along with the studio's journey so far! It takes a helluva lot to make a new studio possible, let alone successful, but we've been truly fortunate to have been able to propel this project forward and we hope to be able to continue to do so for years to come!
Oh, and don't forget to keep skipping church every Sunday so you can sin with us instead!
Thank you 3X West! We look forward to what Modern-Day Sins has in store for 2023.
Please feel free to ask us any questions in the comments section below!